Revel in the High-Fidelity Sound of Revel Speakers
Experience Home Audio Like Never Before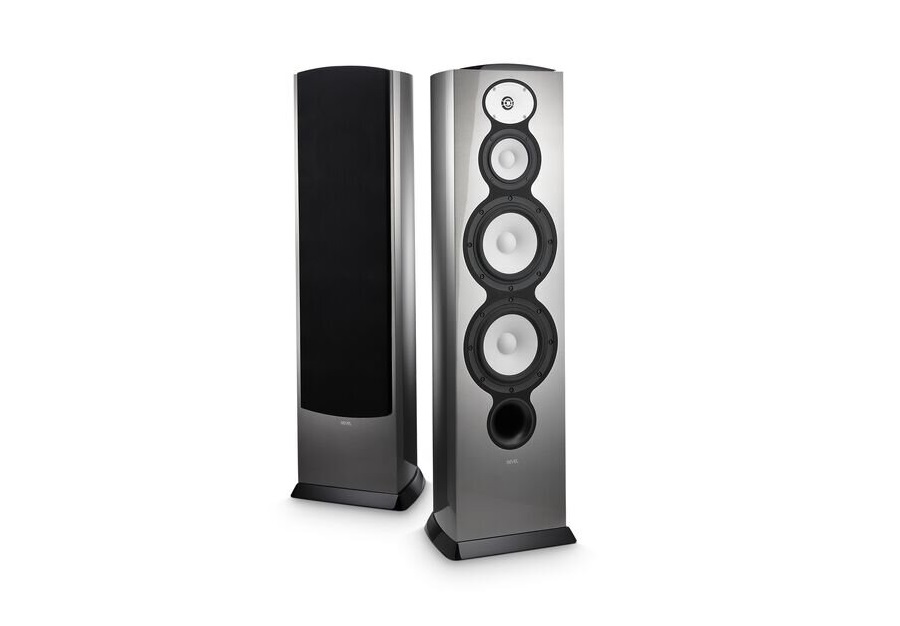 Here, at Natural Sound, we know and understand the intricacies of home audio. Your setup needs to stun and blow you away every time you press play! And for that to happen, you need high-fidelity speakers and sound solutions that are built to impress.
Revel speakers come in a variety of offerings that are sure to elevate your Concord, MA home's soundscape. In this blog, we'll dive into the product lines and specific speakers that are best for you – and what makes them stand out. Keep reading on below to find out more.
SEE ALSO: High-End Audio Delivers Unprecedented Sound Quality in Your Home
A Dive into Revel
Let's take a look at what these individual high-fidelity Revel speakers bring to your desired home sound setup:
The Revel Performa F228Be
For the highest auditory performance in your living spaces possible, the 3-way, dual 8-inch Performa F228Be floorstanding loudspeaker will take your breath away after each playthrough. Every component of the speaker produces an emotional and immersive sound environment, while its all-new beryllium tweeter delivers an unmatched level of detail and accuracy to create a vast yet cohesive soundscape.
The Revel Performa3 F206 & F208
Looking for a floorstanding loudspeaker that packs the powerful auditory punch you crave but won't impact your home décor and aesthetics? With their sleek design, the Performa3 F206 and F208 speakers produce wider frequencies, uncompressed dynamic ranges, and low distortion – all in one package! You'll experience an incredible sound performance every time without ever compromising your personal style.
The Revel Concerta2 M16
Compact yet powerful, the 2-way 6.5" Concerta2 M16 bookshelf loudspeaker delivers incredible accuracy over a wide frequency range, giving it the high-quality performance you seek in your home entertainment center. Whether in your multi-media room or dedicated home theater, this smaller-sized speaker provides the level of performance you need with the sizing you might require.
The Revel Performa3 M106
Like the Concerta2, the Performa3 M106 is also a compact bookshelf loudspeaker. Still a full-range one, this loudspeaker is designed to blend in seamlessly with your carefully curated home décor. Offering a wide frequency range, uncompressed dynamic range, and low distortion as well, this speaker rises above a standard setup any day with its impressive features.
Trust Natural Sound for Your Home Audio Installations
These high-end products deserve high-end care. At Natural Sound, we're experts in the industry and know the ins and outs of home audio installations and upgrades. We'll work to implement your speakers professionally throughout your home or in the dedicated space you've determined as your media or listening room. From start to finish, you can rely on Natural Sound for your home audio setup.
Want to learn more about the many sound solutions and offerings from Revel? Our team at Natural Sound is ready to assist. Give us a call or fill out our online contact form to schedule a no-obligation consultation with us. We look forward to hearing from you!