Elevate Your Home Entertainment Experience with Outstanding Sound
Bowers & Wilkins Speakers Provide the Entertainment Experience You Crave!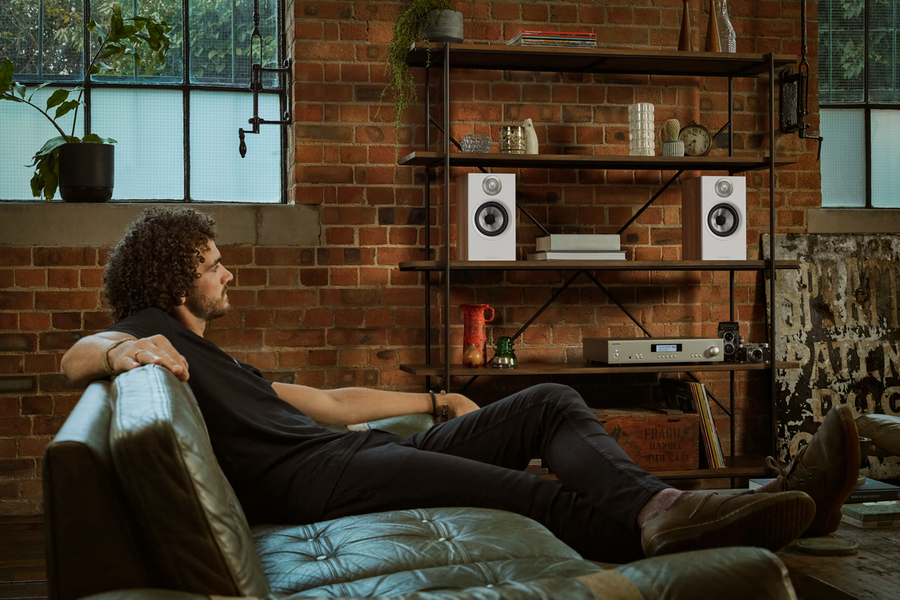 Sound is an essential element in any luxury home entertainment system. However, in order to enjoy your content to the maximum, you need to fully immerse yourself in the fantastic world you are watching on a screen or become enraptured by the playlist you're listening to in a media room.
At Natural Sound, we partner with Bowers & Wilkins, a reputable company with more than 50 years in the market, to deliver only the highest quality speakers to elevate entertainment in your Boston, MA, home. Want to learn more? Keep reading our blog to discover more about one of our favorite speaker series.
SEE ALSO: Experience the Stunning Audio of a Savant Sound System Installation
603 S2 Floorstanding Loudspeaker
This powerful loudspeaker is a celebration of sound! Being the largest and most capable speaker in the 600 Series, it is perfect for larger rooms that need excellent acoustics and high-performance sound.
Another aspect that makes this speaker a great choice is that it combines accuracy and transparency with the scale and authority of two dedicated bass drivers. With a 38kHz breakup performance, the 603 S2 is a perfect option for home theaters, as it can create an immersive experience when reproducing audio content. Whether that is your favorite Billy Joel album or a classical movie, this Bowers & Wilkins speaker will definitely elevate your experience!
606 S2 Standmount Loudspeaker
If you want to mix size and power, the 606 S2 speaker is the right choice for you. Being the seventh generation of the 600 Series standmount speakers, this device has evolved to offer the highest definition audio experience.
One of the reasons this speaker works so well is that it adopts a refined and upgraded version of the decoupled double-dome tweeter, delivering incredible audio performance. In addition, the 606 S2 complements the Continuum cone and Decoupled Double-dome tweeter with an improved crossover design, which allows for a beautiful new finish, making it stylish and effective at the same time.
607 S2 Bookshelf Speaker
If you are looking for a powerful yet compact speaker that provides outstanding audio resolution, the 607 S2 is the way to go! This speaker is ideal for smaller spaces, as it can be placed virtually anywhere. Another perk of this device is how elegantly it complements your stereo or home theater system, enhancing your entire entertainment experience.
Lastly, if you are a homeowner concerned about how technology may look in your spaces, no worries! These exceptional solutions come in three styles: black, white and wood effect finish, which allows you to bring more elegance and sophistication into any room.
At Natural Sound, we are committed to enhancing your experience with music, movies and TV shows with our high-tech solutions. Ready to incorporate one of our solutions into your home entertainment system? Contact us today by filling out this online form or drop a message on the chat box below.
We are looking forward to hearing from you!