Have You Considered Home Automation Yet? 
A Complete Home Automation System Enhances Your Life with Entertainment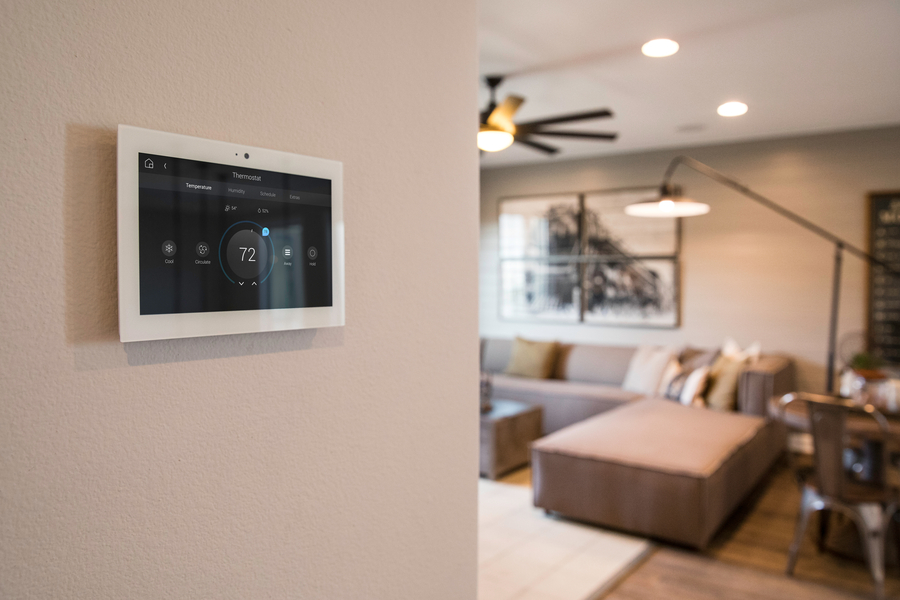 The future of automation is already upon us, with dozens of smart devices in most luxury properties and even more in technology-driven smart homes. Lights now turn on and off on their own. Doors can be unlocked from the other side of the world. Surveillance cameras recognize faces, cars, and potential threats. What each of these devices does for us is remarkable, but only when all of them work together can we appreciate the true power of smart technology.
A home automation system offers you the tools to integrate multiple technology systems into a single platform, giving you control over your smart home from the convenience of a smartphone or interface. The experts at Natural Sound can set up an entire system for you - one that entertains you!
Here are a few examples of how home automation adds more entertainment to your home in Weston, MA.
SEE ALSO: The Power of a Multi-Room Sound System Installation
Hi-Fi Audio for Your Whole Home
Whole-home audio is one of the top features in any smart home, and few companies offer better products and sound quality than BlueSound. Their Pulse 2i premium streaming speakers, for example, include top-performing drivers for the industry standard in high-res audio. When paired with a Powernode Edge amplifier and managed through the BlueOS app, BlueSound gives you everything you need for multi-room audio.
Home Theaters & Media Rooms
There are spaces in every home where audio reigns supreme. For instance, an audiophile's media room wouldn't be complete without powerful, floorstanding loudspeakers. At Natural Sound, we partner with Wilson Audio to provide our clients with the latest and most aesthetically complex speakers available. We are also certified McIntosh dealers, so our clients can opt for a more sober look without sacrificing quality. For home theaters, we rely on our brand partnerships to bring industry-leading audio and video quality to our clients.
All of that said, it is only through automation that these complex spaces reach their full potential. Just imagine it: you can tap an icon to turn on a projector, lower a motorized screen, set the perfect mood by fine tuning lights and lowering shades, and play a movie or TV show. With a professionally installed automation system, all it takes is a tap on your smart interface.
Automating a home is not easy, especially considering our growing reliance on smart devices. The technology systems powering smart homes can be even more complex, requiring professional help for proper installation and performance. At Natural Sound, our experts are standing by and ready to help, and all that's left is for you to contact us so we can get started!