Experience High-End Outdoor Speakers Throughout Your Yard
Trusted Brands Elevate Your Outdoor Soundscape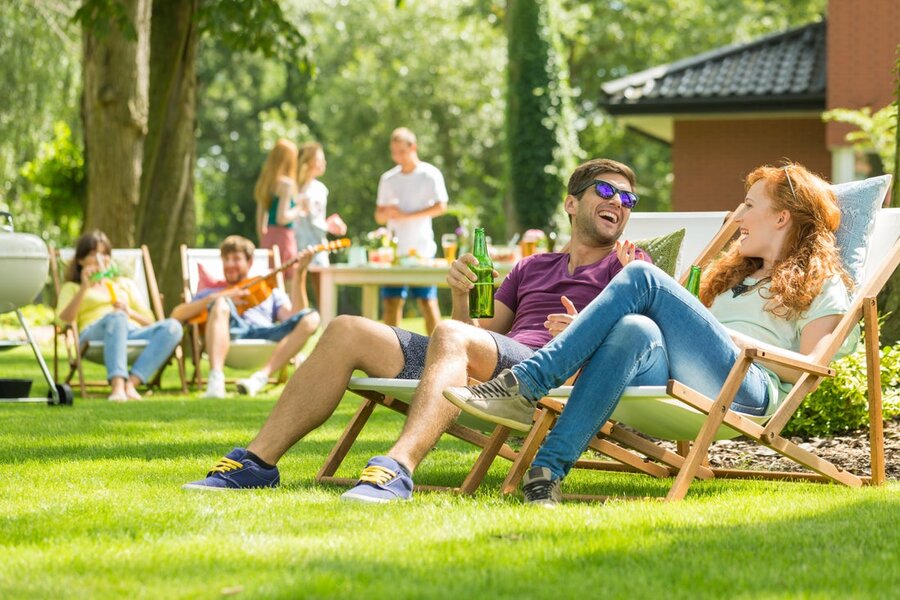 So much of summertime is meant to be spent outdoors! When you can take the fun past your Weston, MA home's four walls, you can truly experience your home entertainment in an entirely new setting. But how can you ensure that your outdoor soundscape is up to par with your indoor audio setup? Bringing high-end outdoor speakers to your property is a breeze when you know the right brands and solutions that best fit your needs.
Not sure where to begin? Our team of experts at Natural Sound knows the ins and outs of high-performance audio, for both indoors and outside! We'll guide you on how to best optimize your outdoor audio and which products are best suited for your unique space. Learn more by reading on below!
SEE ALSO: Liven Up Your Backyard with Coastal Source Outdoor Audio
Make the Most of Your Outdoor Speakers & Setup
From enhancing an outdoor dinner party, immersing everyone in a movie night, and taking a tailgate to the next level - to providing the ultimate media getaway in any part of your yard or patio - outdoor speakers can truly transform your home entertainment!
With just a tap of a button, you can fill your yard with melodic tunes, dance party playlists, or a movie's audio to ensure the sound reaches every ear. Kick back and take in an audiobook or catch up on a favorite podcast while you garden or swim in the pool. The options are endless with outdoor audio livening up your entire backyard.
Though it's easy to assume that outdoor speakers operate the same way as indoor ones, it takes quite different equipment to endure the outdoor elements and still perform perfectly without a hitch. So which speakers are right for your own setup?
Trusted Brands with Top-Notch Performance
For outdoor speakers you can rely on to deliver a performance that impresses every time, you need audio equipment that is well-known in the industry for its consistency and high-quality design. You simply can't bring speakers designed for the indoors out onto your patio or anywhere in your yard and expect the same results.
Our integrators at Natural Sound know which leading brands in the industry offer the right outdoor speakers and solutions for your setup and which ones can provide scalable and flexible systems to let you build upon them as you please. With top-tier sound solutions in place, you can rest assured that your backyard will experience a streamlined and stunning outdoor audio performance every time you press play!
Want to find out more about bringing high-end outdoor speakers to your backyard and patio areas? Give our team at Natural Sound a call or fill out our online contact form to schedule a no-obligation consultation with us. We look forward to hearing from you!