High-End Audio Delivers Unprecedented Sound Quality in Your Home
McIntosh Offers Homeowners Superior Sound that Compares to Concert Halls and Top-End Cinemas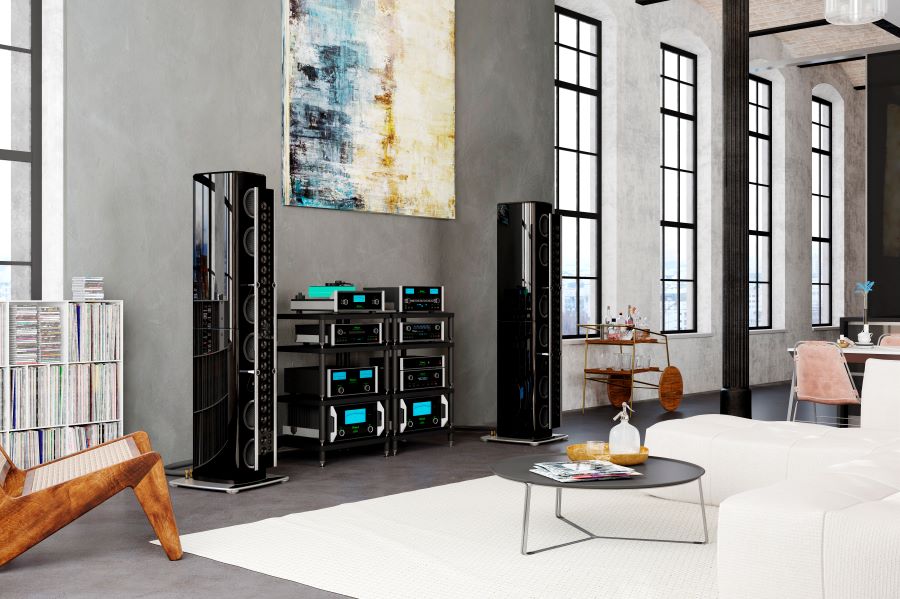 Home audio systems have evolved from one-speaker mono sound (many decades ago) to complex systems, such as whole-home audio that creates sounds rivaling concert halls and top-end cinemas. For over 40 years, Natural Sound has delivered high-end audio and video solutions to our clients in Weston, MA, and the surrounding communities.
We partner with the best-in-class brands to deliver an exceptional audio experience - whether you're watching a movie in your home theater, listening to music through a multi-room audio system, or enjoying high-end audio in a dedicated space. One of the brands we use is McIntosh. Founded in 1949, this leader in handcrafted, high-performance audio is known for its patented technologies engineered to deliver the legendary McIntosh sound performance.
Let's look at what our two-channel audio systems offer discerning audiophiles when combined with world-class, high-performance audio systems.
SEE ALSO: To Stream: Is it the Dream?
McIntosh Amplifiers
During the initial consultation, many homeowners' first questions revolve around speakers. And, while they are certainly front and center when it comes to exceptional audio, it is the amplifier that powers the speakers and the sound.
McIntosh first made their name by building handcrafted amplifiers, a process that they still use today in their factory in upstate New York. These amplifiers produce some of the highest-fidelity sound for home use. It's these amps that powered the high-performance sound found at Grateful Dead concerts as well as the unmistakable tones at LBJ's inauguration speech. Here are a few of their amps that deliver unprecedented sound quality.
Their MC2152 vacuum tube amplifier brings 150 watts to speakers. Dedicated music lovers can hear the harmonic distortions that tube amplifiers add to the music, resulting in clean, warm music even at top decibels.
McIntosh's integrated amplifiers offer premium audio quality in smaller sizes, too. The MA352 integrated amplifier offers the smoothness of a vacuum tube preamp with the loud, undistorted signal of a solid-state amp. The MC901 provides the first-of-its-kind hybrid power amplifier, incorporating a 600-watt solid-state amplifier with a 300-watt vacuum tube amplifier.
McIntosh Speakers
While McIntosh first became known for their signature amplifiers, the 1970s saw the company expand its base, creating top-end loudspeakers. Today, some of McIntosh's finest equipment are their seven-foot-tall line-array speakers that contain 162 drivers and cost $130,000 a pair.
The company is also world-renowned for providing the ultimate home entertainment experience recognized by audiophiles and audio engineers. Their loudspeakers and amps are tested in an anechoic chamber that contains fiberglass wedges placed on walls, floors, and ceilings to stop reverberation.
In addition to their two-channel stereo sound systems, they offer sound systems for multi-channel home theaters with surround sound. Using McIntosh's multi-zone control systems allows distribution to multiple areas of the home, creating unprecedented audio quality in whole-home audio systems.
Picking the proper setup between amplifiers, receivers, and speakers is at the heart of an unparalleled listening experience for whole-home audio solutions and the home theater experience.
Your Partner in High-End Audio
At Natural Sound, we specialize in designing, engineering, and installing the highest quality audio and video systems on the market for homeowners in Weston, MA, and the surrounding communities. We pride ourselves on our customer service and delivering the best systems for each homeowner's particular needs.

Would you like to add high-end audio to your home? For more information or to schedule a complimentary consultation, contact Natural Sound today.

No video selected.